Helping hotels raise standards of service and customer care
Simultaneously optimise your hotel comms and critical alerts to immerse your customers with hotel communication systems from CST. You'll not only be able to maintain your business but grow and develop it. Improve your guests' experience, make the day-to-day running of your hotel more efficient and stay ahead of the competition.
For more information on our hotel products & solutions, download our sector brochure!
---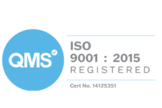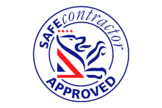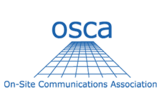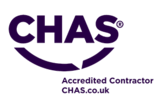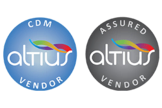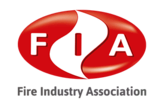 Our Solutions
---
Keep your hotel communications on-point with staff paging. Offering instant, reliable communication across small and large hotels, ensuring coverage suits your operations. Your guests can alert staff for service, creating a better customer experience, whilst staff can respond immediately to any requests or alerts, enhancing productivity. Faster response times will help you exceed expectations and reduce any potential threats.
With guests and staff distributed across a large area in various remote buildings and locations at any one time, managing communication, fire safety, and general operations can be challenging. AlarmCall removes the disruptive impact of false alarms by providing real-time emergency notifications. Enabling to identify, diagnose and resolve fire alarm faults. Keep your assets, staff and hotel guests safe; protect revenue, increase safety, and maintain an exceptional guest experience.
The safety of your staff and guests is paramount. DeafCall provides site-wide critical alert communication coverage for those who are deaf or hard-of-hearing. It will enable you to alert them in the event of a fire, security breach, or other critical situations. Put the safety of your staff and guests first whilst fulfilling your statutory requirements.
Building Management Systems (BMS) are at the core of any hotel operation and preventive maintenance facility management strategy. They're not just for the engineering team; using a BMS can reduce utility costs, eliminate hours of manual work, improve sustainability efforts, and even boost guest reviews. Common functionalities include lighting, HVAC – heating & air conditioning, temperature monitoring, security, lift alarms, water flow, access points and fire safety; efficiencies can help save thousands.
Ideal for inside gyms, fitness studios, bathrooms and at the front desk; locations where staff or guests may need to summon assistance. When pushed, panic buttons silently alert staff members that there's an emergency, allowing them to react quickly. Faster response times will help improve productivity, exceed expectations, and reduce potential threats.
Let your guests relax in confidence whilst using your spa, sauna, and steam room facilities, knowing that help can be quickly summoned if required. Spa alarms allow guests to trigger an alarm in an emergency. Communicating directly to the on-site team ensures they can react immediately. Faster response times ensure you're putting the safety of your guests above all else.
Sauna Air button
The hotel industry is highly competitive, so real-time communication is key to success. Staff can move around the building, assured that they are in direct contact with anyone requiring assistance. When staff are alerted, they can then respond rapidly to the request, ensuring guests are not left waiting for long periods of time.
In a competitive industry, having the support of your customers is essential to business longevity. Reassuring guests with disabilities that your hotel is accessible and accommodating, they'll feel more comfortable staying in your establishment. Wireless disabled alarms allow a distressed guest to trigger an alarm in an emergency. Simply pull a cord, and on-site staff are made aware that assistance is quickly required.
Pull Cord
10 Way Panel
Great customer service is the cornerstone of the hotel industry. Call buttons promote smooth interactions between your staff and guests, helping boost service levels, productivity, and profit. They integrate with the decor of a hotel and sit discreetly and unobtrusively. Perfect for areas that aren't constantly staffed, such as meeting rooms, lobby areas, conference centres and private dining areas.
In the highly competitive hotel industry, providing excellent customer service is pivotal. Two-way radios improve communication between staff and enhance the coordination of guest services. Whether hotel staff are responding to guest requests or the concierge team is communicating with each other, CST's two-way radios offer the best radio functionality with the latest digital technology. Clear audio and high-quality handsets help boost productivity and efficiency.
Only the most efficient hotels run on Gen2. Unify your communications with one solution: Gen2, our alarm monitoring and messaging software solution. Control and monitor an entire messaging and critical alarm system, helping to improve operational efficiency, security, and safety. Ensure your teams never miss a message or alarm by integrating Gen2 with your business management systems, fire and security systems, access control and lone worker applications. With the ability to connect to multiple devices, including our Gen2 app, pagers, and two-way radios, you will never have felt more connected. High performing, multi-lingual and user-friendly, with the ability to facilitate an unlimited amount of client users - it's the hub of all communication.

Fast Response
Deliver instant and reliable communication at the touch of a button for your staff and guests.

Critical Alerts
Prioritise real emergencies and maintain high levels of staff and guest safety at all times.

Staff Safety
Protect lone workers and maintain staff safety with real-time communication.

Fire Monitoring
Keep staff and guests safe by prioritising real emergencies and preventing needless evacuations.

Guest Experience
From food standards to exemplary service, create a positive guest experience for the duration of their stay.
Enhanced Branding
Create brand awareness among your guests with product promotion and advertising.
---
"Client feedback has been extremely positive. Meeting organisers and delegates are very impressed with the ease of communication with our banqueting team, saving them time and enhancing their overall experience at the Sheraton Grand Hotel & Spa."
Sheraton Grand Hotel & Spa
---
"Swinton Estate originally contacted CST with regards to installing a simple service orientated system for our customers to notify us when they required something in the spa. However, through discussions, they were able to provide a fully integrated pager and message product that integrates fully with our fire panels, security alarms and car entry alert devices. We are delighted with how the system is working and it has resulted in not only improved customer service but also joined up different products to provide us compliance for our alarm systems. Overall great advice, up to date technology delivered by a committed team/company, we would be happy to recommend CST."
Swinton Estate