Crowd safety, control and communication
Securing stadiums and arenas for staff and customers has never been so important, given the vast numbers and sources of potential hazards. The key to success lies in having reliable and robust on-site arena communications. CST works hand in hand with stadiums and arenas to ensure staff and customer safety.
For more information on our stadium & arena products & solutions, download our sector brochure!
---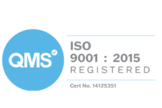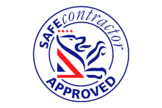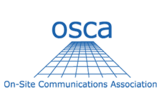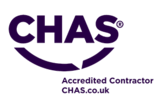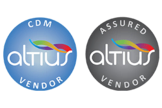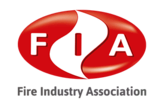 Our Solutions
---
Stadiums & arenas have incredibly demanding communication needs. Provide instant connection and immediate delivery of crucial information between your staff and management. Easy to use, they ensure your team can respond immediately to any requests or alerts. Faster response times will help exceed expectations and reduce any potential threats.
Technology plays a pivotal role in keeping stadiums and arenas safe. Evacuation or other emergency action triggered by a false alarm could cost your venue tens of thousands of pounds in lost revenue. AlarmCall instantly sends detailed information to personal pagers or two-way radios. Prioritise real emergencies and investigate and manage false alarms to prevent unnecessary evacuations.
The safety of your staff and guests is paramount when in a busy venue. DeafCall provides site-wide critical alert communication coverage for those who are deaf or hard-of-hearing. It will enable you to alert them in the event of a fire, security breach, or other critical situations. Put the safety of your staff and guests first whilst fulfilling your statutory requirements.
In a large venue with a distributed workforce, it's challenging to manage and ensure the safety of staff and guests. Our first aider call points send a continuous signal to pagers and two-way radios that someone needs assistance. They can provide detailed information about the location of the alert, helping you to respond quickly and put the safety of your employees and guests above all else.
Steward Call pendants put communication in the palm of your hand. Providing instant and discreet communication with Supervisors, Emergency Medical Assistance, Evacuation Squads or Cleaners throughout your venue. The difference between seconds and minutes can diffuse a dangerous situation or even save a life at a crowded event. Delivering responsiveness with stadium-wide coverage; they're essential to protecting the public and your business.
2 Button Pendant
Your customer's experience must be exceptional to attract and keep visitors. Call buttons enable you to maximise profits in hospitality suites, executive boxes, and meeting rooms. Whether guests are requesting drinks, need help or want to speak with staff, call buttons are multi-functional, offering a tailored response by sending specific messages directly to the correct team member.
Security and health & safety are vital to a stadium or arena's success. Yet, providing great communication coverage in a high-capacity venue doesn't have to be a challenge. Two-way radios provide real-time messaging for your on-site steward, first aid staff and fire safety marshals. The exceptional audio clarity and sound quality keep communication standards high, allowing staff to hear and speak wherever their location.
Each stadium and arena present a unique set of challenges and complexities for security and communication. Maximise safety and protection with a security alarm messaging system. Prevent unauthorised entry and counteract theft in areas such as security, cash offices and fire exits. Provide added security against damages, plus additional safety for your staff, guests, and profits.
Only the most efficient stadium & arenas run on Gen2. Unify your communications with one solution: Gen2, our alarm monitoring and messaging software solution. Control and monitor an entire messaging and critical alarm system, helping to improve operational efficiency, security, and safety. Ensure your teams never miss a message or alarm by integrating Gen2 with your business management systems, fire and security systems, access control and lone worker applications. With the ability to connect to multiple devices, including our Gen2 app, pagers, and two-way radios, you will never have felt more connected. High performing, multi-lingual and user-friendly, with the ability to facilitate an unlimited amount of client users - it's the hub of all communication.