Enhancing the customer experience in a safe and secure environment
A safe and secure environment is essential in leisure facilities, mainly due to the high volume of visitors. CST provides next-generation wireless technology that helps your business streamline operations and focus on what really matters — the customer. Enable effortless communication and provide excellent customer service with integrated call buttons and paging systems.
For more information on our leisure products & solutions, download our sector brochure!
---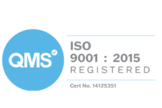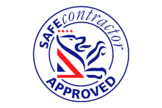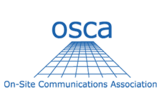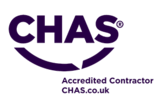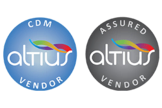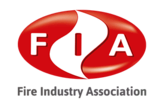 Our Solutions
---
Staff paging allows you to connect with your employees throughout your leisure facility. Provide instant connection and immediate delivery of crucial information between your staff and management. Easy to use, they ensure your team can respond immediately to any requests or alerts. Faster response times will help improve productivity, exceed expectations, and reduce potential threats.
Security, health and safety are vital to a leisure venue's success. Two-way radios ensure your venue runs smoothly and safely by providing real-time messaging for your on-site teams, first aiders and fire safety marshals. The exceptional audio clarity and sound quality keep communication standards high, allowing staff to hear and speak wherever their location.
Real-time messaging matters most in an urgent situation. Send instant critical alerts to your entire workforce and guests wherever they are within your leisure venue. Our first aider call points send a continuous signal to pagers and two-way radios that someone needs assistance. They can provide detailed information about the location of the alert, helping you to respond quickly and put the safety of your employees and guests above all else.
Give your customers the confidence to use your indoor or outdoor swimming pool and leisure facilities, knowing that help can be quickly requested if required. Pool Alarm call buttons allow staff and guests to raise an alarm in an emergency, communicating directly to on-site staff that assistance is required.
Sauna Air button
Improve your responsiveness and enable effortless communication with your customers. Call buttons enhance your guest experience, increase sales, and improve productivity within your leisure facility. Simple to install, the solution can be a standalone system or interfaced with Gen2, CST's Paging Software, enabling all service requests to be logged and monitored by management.
In leisure environments, when guests want to feel relaxed and have fun, needs must be catered for, including assisting the most vulnerable. Wireless disabled alarms allow a distressed guest to raise an alarm in an emergency. Simply pull a cord, and on-site staff are made aware that assistance is quickly required.
Pull Cord
10 Way Panel
Boosting your sales revenue and profitability largely depends on your customers. Introduce your customers to the invisible queue. Improve your guest flow and reduce waiting times. With our customer paging solutions, you give your guests the freedom to wait where they wish. Customer paging maximises your service level and enhances overall customer satisfaction.
Technology plays a pivotal role in keeping leisure venues safe. Evacuation or other emergency action triggered by a false alarm could cost your venue thousands of pounds in lost revenue. AlarmCall instantly sends detailed information to personal pagers or two-way radios. Prioritise real emergencies and investigate and manage false alarms to prevent unnecessary evacuations.
The safety of your staff and guests is paramount. DeafCall provides site-wide critical alert communication coverage for those who are deaf or hard-of-hearing. It will enable you to alert them in the event of a fire, security breach, or other critical situations. Put the safety of your staff and guests first whilst fulfilling your statutory requirements.
Only the most efficient leisure venues run on Gen2. Unify your communications with one solution: Gen2, our alarm monitoring and messaging software solution. Control and monitor an entire messaging and critical alarm system, helping to improve operational efficiency, security, and safety. Ensure your teams never miss a message or alarm by integrating Gen2 with your business management systems and fire and security systems. With the ability to connect to multiple devices, including our Gen2 app, pagers, and two-way radios, you will never have felt more connected. High performing, multi-lingual and user-friendly, with the ability to facilitate an unlimited amount of client users - it's the hub of all communication.

Guest Experience
Enhance overall visitor experience at the touch of a button.

Queue Management
Create a memorable dining experience by improving the waiting environment for your guests.

Fire Monitoring
Prioritise real emergencies and maintain high levels of staff and guest safety at all times.
Food Quality
Ensure food is served quickly and efficiently that meets the highest quality standards.

EPoS integration
Integrate point of sale software to create a cohesive task management solution for your venue.
Enhanced Branding
Create brand awareness among your guests with product promotion and advertising.
---
"With social distancing, we have had to change the way we seat guests in the restaurant. It also has been incredibly busy over the last couple of months, and the pager has been a great help for families waiting for their table. It allows them to relax while waiting inside the hotel or outside with their children in the play areas. It has been the perfect solution."
LEGOLAND Windsor Resort
---
"The paging system has enabled us to immediately contact our staff anywhere in the Opera House. A superb system."
Belfast Grand Opera House