Provider of hospitality communication and software solutions
With the hospitality industry growing more competitive by the minute, identifying new technology opportunities is pivotal to growing your customer base. With 25 years of experience, CST's restaurant pagers and wireless communication systems have revolutionised the industry. Join over 15,000 users and claim your spot on the leading edge of technology.
For more information on our restaurants, pubs & bars products & solutions, download our sector brochure!
---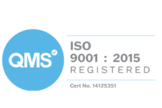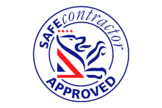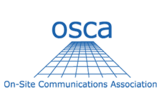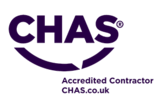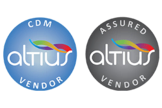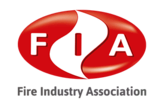 Our Solutions
---
A busy service requires your staff to be on top of their game – communication is key. WaiterCall keeps waiters, chefs, and managers in constant communication, helping them work more efficiently. The chef can alert a waiter, via a transmitter, that the food order for a particular table is ready and waiting to be collected. This eliminates the need to run back and forth from the kitchen pass, leaving more time to upsell drinks and maintain high levels of customer service. Whether it's through increased productivity, profitability or gaining repeat customers, there's no doubt these cost-effective devices will make an impact on your business.
WaiterCall Cancel Panel
Call buttons ensure your guests receive high-quality service throughout their visit. Placed on tables, call buttons allow guests to alert a server at leisure–to place an order, refill drinks, pay the bill or give feedback. Whilst reducing unnecessary floor dwell and giving staff safe and free movement. A great customer experience will encourage guests to return and recommend your establishment to friends and family. Maximise service, increase your revenue per table and ensure the customer remains at the centre of service.
Introduce your customers to the invisible queue. Improve your guest flow and reduce waiting times. With our customer paging solutions, you give your guests the freedom to wait where they wish before their table is ready - whether that's enjoying a beverage at the bar or returning to your premises without losing their place in the queue. Customer paging maximises your service level and enhances overall customer satisfaction.
Provide fast and efficient table service, ensuring food is delivered fresh and on time. With a table location system, your staff will know precisely where your customers are seated – perfect for guests on the move that might be at the bar or have swapped tables. Plus, view analytical data, such as food delivery times, to help manage staff, activities, and efficiencies.
Two-way radios ensure your venue runs smoothly during each service. Being able to benefit from instant communication between managers, kitchen staff and waiting staff means table turns are increased, incidents are dealt with immediately, and the overall guest experience is enhanced. No guessing games, no shouting or time wasted – just clear communication.
In a competitive industry, having the support of your customers and local communities is essential to business longevity. It can make you a beacon of accessibility, as people with disabilities will feel more comfortable going to your establishment. Wireless disabled alarms allow a distressed guest to raise an alarm in an emergency. Simply pull a cord, and on-site staff are made aware that assistance is quickly required.
Pull Cord
10 Way Panel

Fire Monitoring
Prioritise real emergencies and maintain high levels of staff and guest safety at all times.
Enhanced Branding
Create brand awareness among your guests with product promotion and advertising.
Food Quality
Ensure food is served quickly and efficiently that meets the highest quality standards.

Queue Management
Create a memorable dining experience by improving the waiting environment for your guests.

Guest Experience
From food standards to exemplary service, create a positive guest experience for the duration of their visit.

EPoS integration
Integrate point of sale software to create a cohesive task management solution for your venue.
---
"The buttons are really good fun! They give the team a new way to interact with guests which brings an extra special element to the whole dining experience and contributes to the lively, social atmosphere."
Flesh & Buns
---
"Our customers really like the customer pagers, and we don't need the tannoy anymore. The kitchen pager system means that food goes out quicker and hotter and our waiting staff are not making wasted trips to the kitchen, which means more time to spend with patrons."
Beefeater Restaurants (Whitbread)