Improving customer service and satisfaction
Brick-and-mortar stores face enormous challenges competing with online outlets. Adopting wireless technology is the smart choice for better communication and customer service. Timely communication helps retailers increase employee productivity and improve store operations. Ensure you always have the right retail communication and critical alert systems in place to meet your customers' high expectations.
For more information on our retail products & solutions, download our sector brochure!
---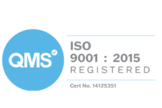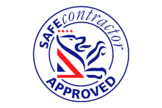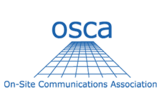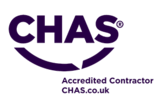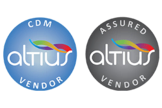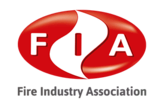 Our Solutions
---
Increase your retail sales and service. Staff paging boosts employee productivity, enhances customer service, and helps your retail space communicate more effectively. Our solutions are flexible and adaptable to fit any situation you may have. If you have third-party devices that require a paging alert, we can integrate our solutions with these - giving you numerous possibilities when it comes to applications.
Keep your retail space agile, productive, and profitable. Critical alerts increase safety and protect productivity by improving responsiveness to genuine emergencies. Abandoned trollies and stock losses to false alarm fees from local authorities, one false evacuation can cost a retailer thousands of pounds. When an alarm is triggered, the system immediately identifies the location and notifies a designated person so they can establish its validity. If the alarm proves to be false, they can cancel it before any signal is made to shoppers and staff to evacuate.
The safety of your staff and customers is paramount. DeafCall provides site-wide critical alert communication coverage for those who are deaf or hard-of-hearing. It will enable you to alert them in the event of a fire, security breach, or other critical situations. Put the safety of your staff and guests first whilst fulfilling your statutory requirements.
Recall first aiders instantly from anywhere in your retail store. Our first aider call points send a continuous signal to pagers and two-way radios that someone needs assistance. They can provide detailed information about the location of the alert, helping you to improve response times and put the safety of your customers and staff above all else.
Ensure your customer experience is an exceptional one. Invite your customers to shop rather than queue; customer paging eliminates crowded tills, counters, and dissatisfied customers. Our solutions take away the stress of queue management and give your staff the time to concentrate on offering the highest standards of customer care.
Designed to integrate with the overall décor of your retail store. We can mount call buttons on fitting room walls, doors, or easy to locate areas, allowing shoppers to call for assistance easily and discreetly. Simple to install, the solution can be a standalone system or interfaced with Gen2, CST's Paging Software, enabling all service requests to be logged and monitored by store management.
Communication is critical to the success of your retail space. Provide instant communication between your employees to assist your customers and team quickly and effectively. Keeping communication lines open between front-of-house, security and warehouse staff increases productivity and, therefore, boosts profitability. Exceptional audio clarity and sound quality allow staff to hear and speak clearly wherever their location.
Essential to any retail business is a great security solution. Open and accessible spaces allowing shoppers to browse means anyone has access to the shop floor, creating a potential security threat. Also, as stores get busier, it becomes difficult for shop assistants and security guards to monitor and restrict access. With security alarm messaging, prevent unauthorised entry and counteract theft in areas such as jewellery counters, security and cash offices, high-value goods, fire exits and theft alarms. Provide added security against damages, plus additional safety for your staff, customers, and profits.
Offer your customers reassurance and immediate assistance in the event of urgency. Wireless disabled alarms allow a distressed guest to trigger an alarm in an emergency. Simply pull a cord, and on-site staff are made aware that assistance is quickly required.
Pull Cord
10 Way Panel
Only the most efficient retail stores run on Gen2. Unify your communications with one solution: Gen2, our alarm monitoring and messaging software solution. Control and monitor an entire messaging and critical alarm system, helping to improve operational efficiency, security, and safety. Ensure your teams never miss a message or alarm by integrating Gen2 with your business management systems, fire and security systems, access control and lone worker applications. With the ability to connect to multiple devices, including our Gen2 app, pagers, and two-way radios, you will never have felt more connected. High performing, multi-lingual and user-friendly, with the ability to facilitate an unlimited amount of client users - it's the hub of all communication.

Fire Monitoring
Remain in control of any potential fire hazards, monitoring and controlling the area.

Equality Act Compliant
Compliance with the Equality Act 2010.
Customer Service
Help customer-facing staff meet customer demands and needs effectively.

Queue Management
Eliminate crowded tills, counters and dissatisfied customers, creating a more stress-free shopping experience.

Critical Alerts
Protect staff, customers and revenue by improving responsiveness to genuine emergencies.

EPoS integration
Integrate point of sale software to create a cohesive task management solution for your retail space.

---
"CST offered a competitively priced solution, whilst future-proofing the system, in the event we needed messaging for other requirements. CST were proactive and innovative with the fire marshal solution when we had false alarm evacuations across the estate. Their AlarmCall system could give us an instant alert and accurate messaging so we could investigate quicker from anywhere in-store. This solution instantly prevented many unnecessary evacuations."
ASDA
---
"OCADO chose CST because it has tried and tested, robust and resilient products, that are proven to work in a harsh fast-paced environment. The system is used every hour of every day so it had to withstand the constant usage. CST responded well to the initial enquiry and quickly tested various button options before selecting a robust button with high usage between battery changes. They achieved good coverage and were also able to provide Gen2 data monitoring software that was able to produce reports for our production managers to access the success of the system."
Ocado